Classic Brienz Chalet in Amber (570-6)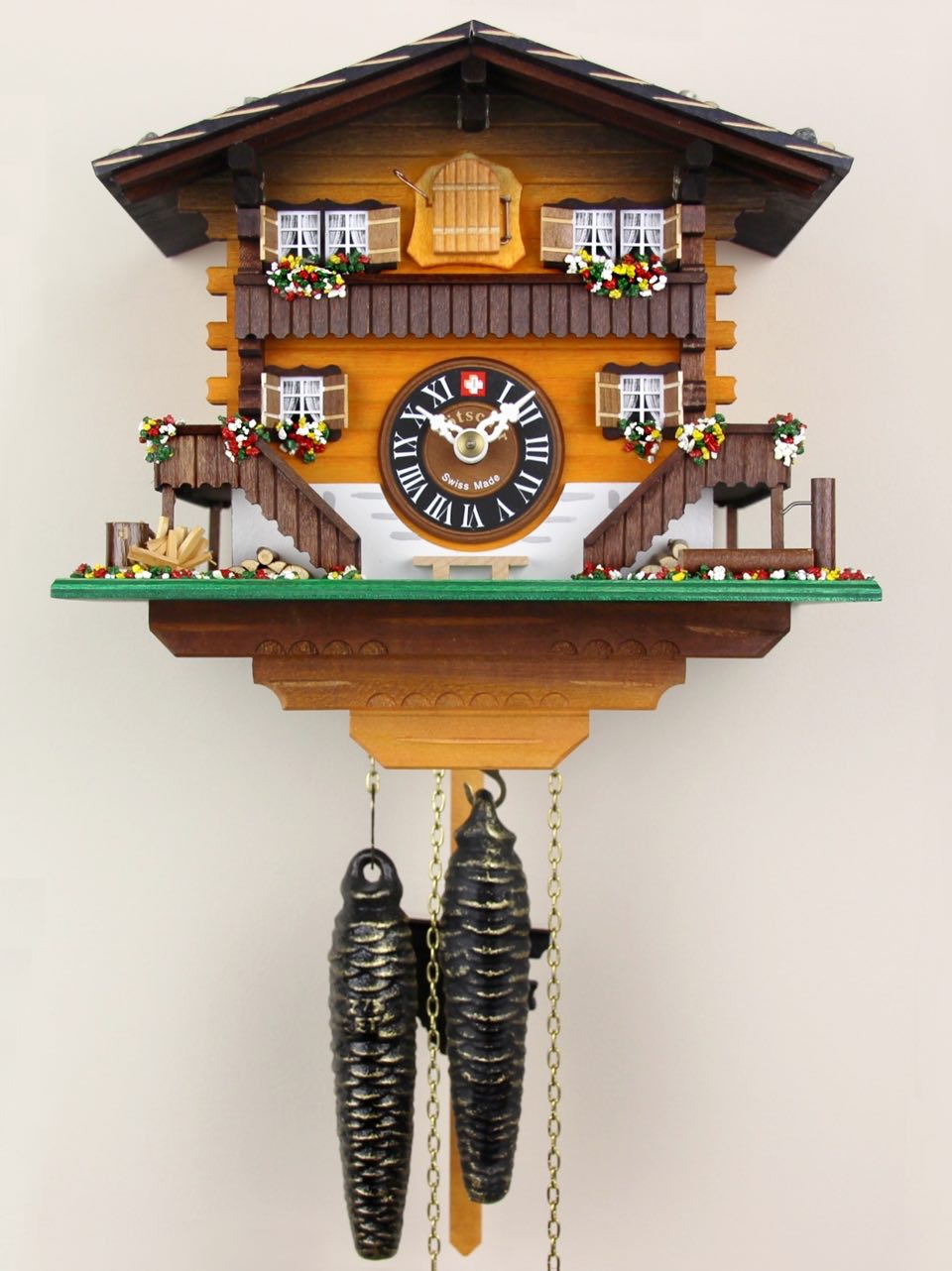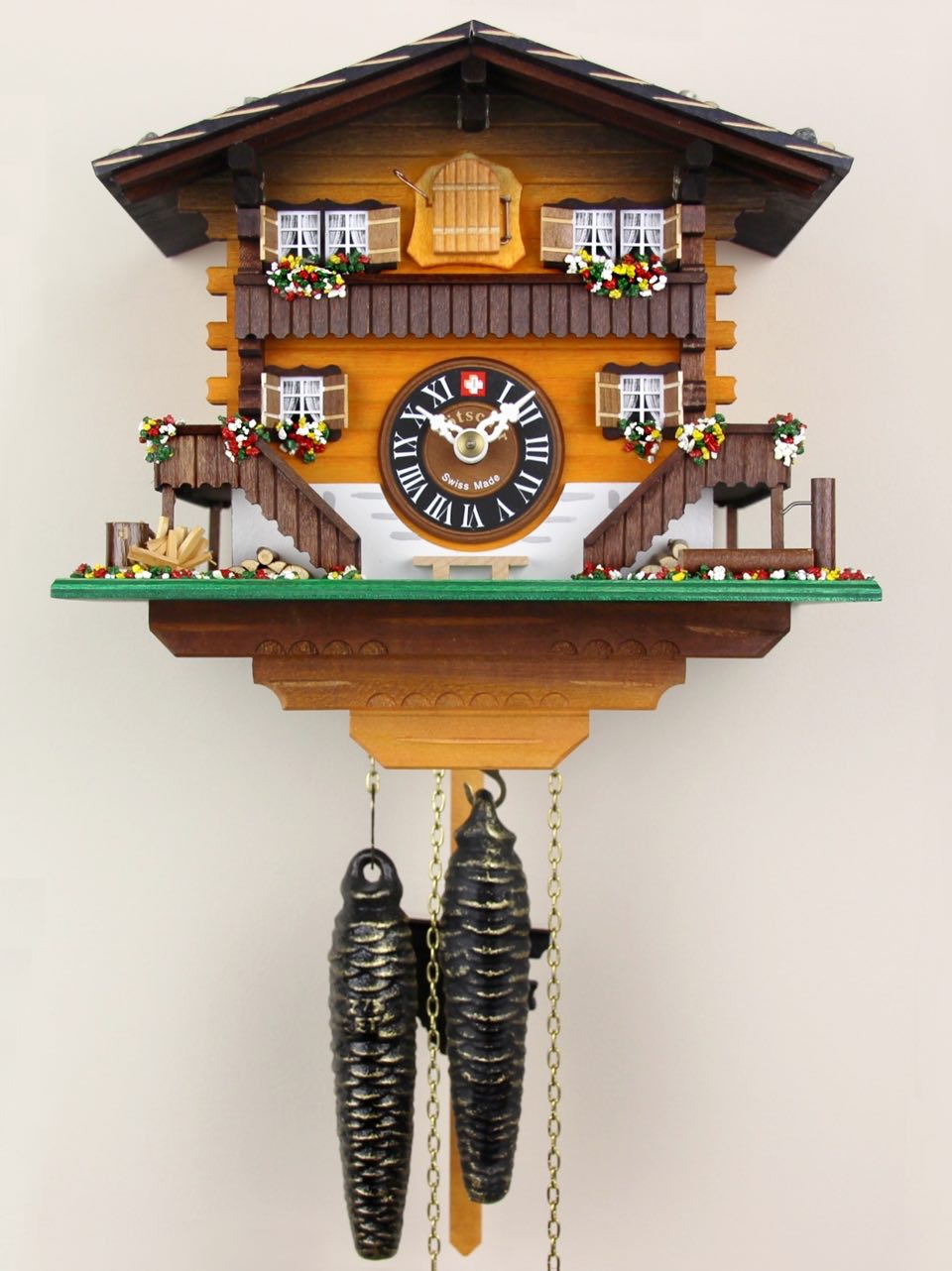 sold out
Classic Brienz Chalet in Amber (570-6)
This represents Loetcher's beginnings and innovation of the chalet shape to the cuckoo clock world that still today is the most sought after form. Aside from the two balconies and staircases on the side of the chalet, hand cut wood logs are in the front of the house. The fountain well on the right is also made from twigs and is surrounded by flowers which are made of stones that were carefully collected at the shores of Lake Brienz and colored by hand.
Additionally, this model also has stones on the roof that in real life prevent Alpine snow from sliding to the ground and cause damage. The stones are collected from Lake Brienz and carefully attached to the roof by hand.
Size : 9 x 8 in
Mechanical Movement : Movement runs for one day before you need to wind up the chain.
Ornaments : Ornaments are hand-carved and hand-painted, which makes each one of them original and unique.
Night feature : A manual switch that allows you to turn off the cuckoo without having to stop the clock's movement.
Warranty: 3 Years International Warranty
Cuckoo : Every half hour
Free Shipping
Complimentary Free First Service